What is a Static HTML Website?
HTML is the markup language used to display web pages. Most websites on the internet use HTML with a variety of markup and scripting languages to create web pages.
Websites designed for engagement, conversion, and results.
Your website connects you to your prospects and customers like nothing else can. Show them who you are and what you can do. Here's how our web design and development teams can help:
● RESPONSIVE WEBSITE DESIGN
● MOBILE WEBSITES
● CONVERSION RATE OPTIMIZATION (CRO)
● CUSTOM CODED WEBSITES
● BLOG AND SOCIAL MEDIA SITES
● SEARCH ENGINE OPTIMIZATION (SEO)
● WORDPRESS DEVELOPMENT
● E-COMMERCE WEBSITES
● COPYWRITING
Website and Graphic Design
Discover what our creative and technical web design experts can help your brand achieve. We listen and ask questions to understand what you're trying to accomplish with your marketing efforts.
A more impactful presence through website design.
Web Design
1. Design
Your business vision and goals are at the forefront of website design.
Create an excellent user experience coupled with strong branding and messaging.
Create Code
2. Create
Build for maximum responsive capabilities across devices.
Clean, optimized backends for search engine optimization Engage
3. Engage
Google Analytics setup and custom dashboard so you can measure performance.
Post website launch assessments and recommendations.
Your website can be your best salesperson.
- - - - - - - - - - - - - - - - - - - - - - - - - - - - - - - - - - - - - - - -
Launch Commencement
● It's not just a launch, it's a commencement.
● Publishing your new website presents unlimited opportunities. To help you get the most out of your website, our Digital Marketing team
can help you devise an online marketing strategy.
Technology Team
● Technology has no limits, and neither do we.
● Building integrations with business software or designing e-commerce websites are considered "outsourced specializations" to some companies.
We have IT professionals and software developers on our team, so to us, it's just another day at the office.
Web Design
● You have a story to tell.
● You have a message, so let your prospective customers hear it! There are things that set you apart from your competitors – your
differentiators, your unique services. Use your website and digital assets as your soapbox.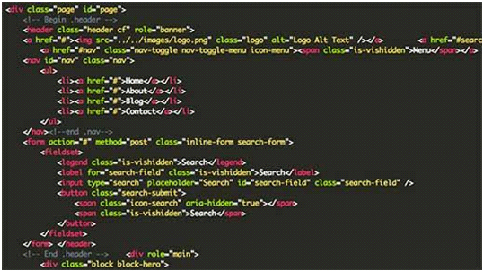 Our
HTML

Sites

- - - - - - - - - - - - - - - - -